Adamus Pack of 2 Signature Edition 2021 70cl & 1 Organic Dry Gin 70cl
ADAMUS Gin Signature Edition 2021 - 70 cl
Organic, vegan, and with sublime spirit, Signature Edition 2021 combines the elderflower distillate, the iconic barraida's Baga grape variety, and the usual ADAMUS botanicals, resulting in this special and very limited edition.

A Unique Bottle. Individual box with side opening. A perfect hug from this limited edition.
A super premium organic dry gin
Adamus is a handcrafted premium gin from Portugal. To create this gin, we searched for the best and most special organic botanicals in Portugal. We tested 86 natural botanicals and from those, we selected the best 18. This is the only gin in the world in which one of the botanicals is the wine grape that only grows in Bairrada, a small region of this country, giving this drink a delicate and fruity flavor.
Besides the wine grape, we can find in this gin organic botanicals with biological production, such as hibiscus, juniper, orange, lemon, cinnamon, ginger, cardamom, and salvia. We cannot reveal the others because they are part of the mystery that makes Adamus so special.
Adamus has a floral and lightly fruity aroma and a complex flavor, with lavender, herbs, honeysuckle, and grapefruit as the main tasting notes. Regarding its color, it is crystal clear with a medium length and dry finish.
The special bottle of this gin also shows one of the things that Portugal is known for, which is the cork. It emphasizes the naturalness of this drink and gives it a unique look.
From this complex selection of organic botanicals wisely chosen by our botanicals masters, results in a premium gin with a sublime spirit and a pleasant taste.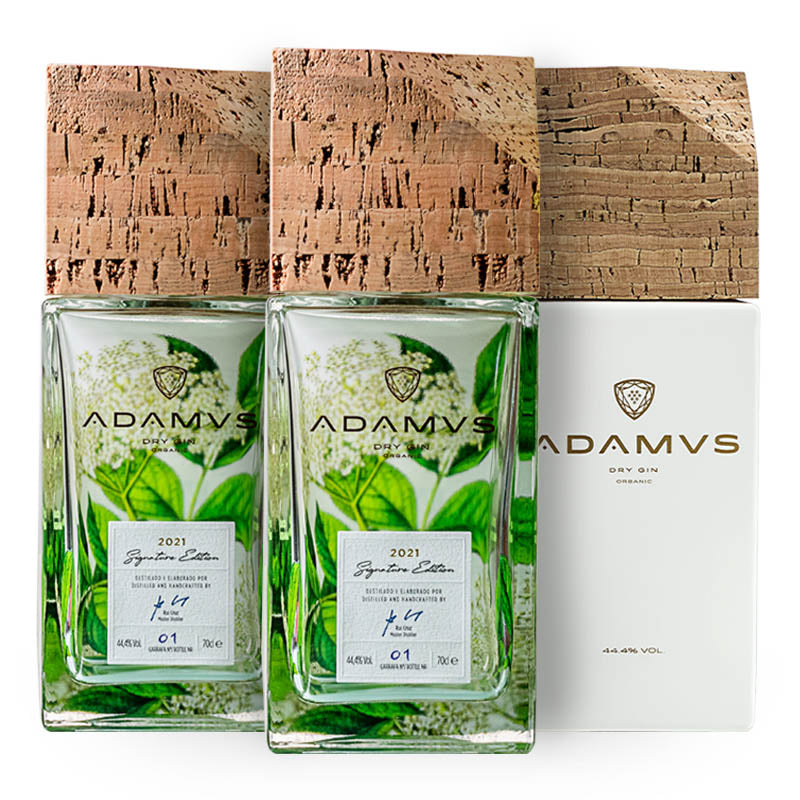 Gin fantastico
Spedizione puntuale e imballaggio impeccabile. Conoscevo già il Gin Adamus e Adamus Signature Edition 2021 e confermo il fatto che siano 2 gin incredibili.