A custom-made cork stopper for your Adamus Organic Dry Gin Signature Edition 2021

We customize our corks in black, with laser. You can add a quote, a word, a logo, or an image!
Logos must be simple and are subject to approval by Adamus brand.
You can also add other notes regarding your customization in the shopping cart when you click "add to cart".
As this is a custom-made product, it may take up to 48 hours to produce. 
About Adamus Organic Dry Gin Signature Edition 2021

Time has brought us the know-how, and the commitment to create really special authorial products and has increased our ability to reinvent.

We've redefined the original formula of our Organic Dry Gin, adding another distinct botanical: elderflower.

With the signature of Master Distiller Rui Cruz, the Signature Edition 2021 proves to be a sublime combination, which preserves the essence of Adamus, now with a touch of irreverence.
Organic, vegan and with sublime spirit, Signature Edition 2021 combines the elderflower distillate, the iconic bairrada's baga grape variety and the usual ADAMUS botanicals, resulting in this special and very limited edition.
In addition to being organic, the botanicals were steam distilled, one by one, in traditional copper distillers, making their flavor more refined and refreshing. Thanks to the citrus elements, it is a gin that harmonizes perfectly with various dishes and snacks.
TEST RESULTS
ASPECT:
Clear and Crystalline

COLOR:
Colorless

AROMA:
Of impressive cleanliness and aromatic freshness, with a pronounced floral profile, it reminds us of a spring scent, referring us to a flowering garden and vegetable garden. White petal flower, combined with a component of fresh aromatic herbs and fresh vegetables, based on elderflower and with light touches of jasmine, some mint and lemon balm, etc.
It keeps the citric and fruity notes present, we find some sensation of fresh grape and citrus peel.

FLAVOUR:
In the mouth it is elegant, persistent, youthful and inviting.
You can feel the citrus peel, some juniper spice and pepper all in a perfect symbiosis that leaves a long, fresh finish and a refreshing and pertinent Atlantic saline sensation combined with the freshness of a field or mountain range in bloom.
Technical Details
Alcohol content: 44.4%
Alc.Volume: 700ml
Weight: 2 kg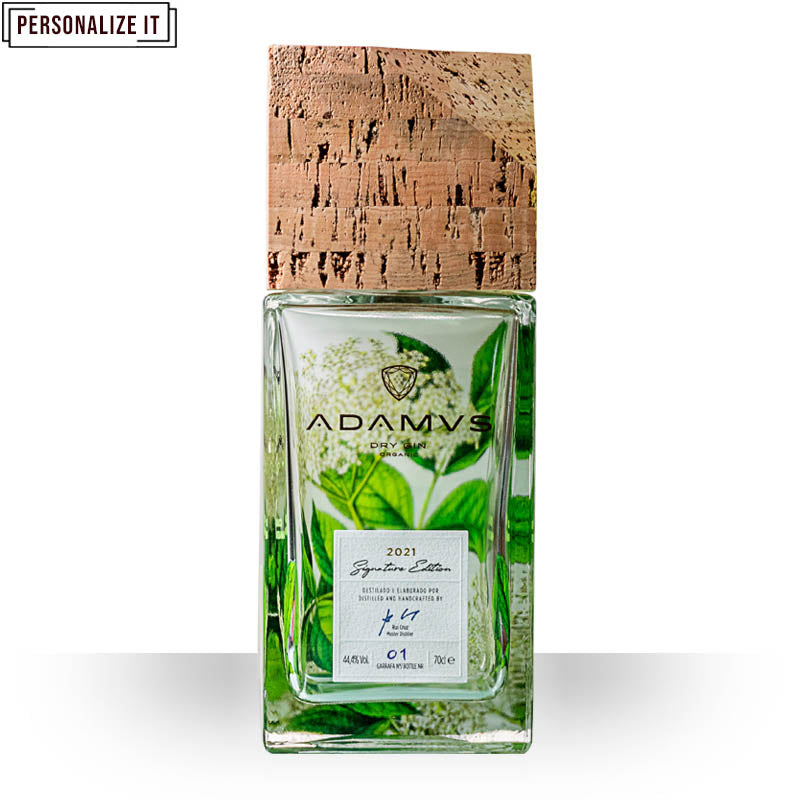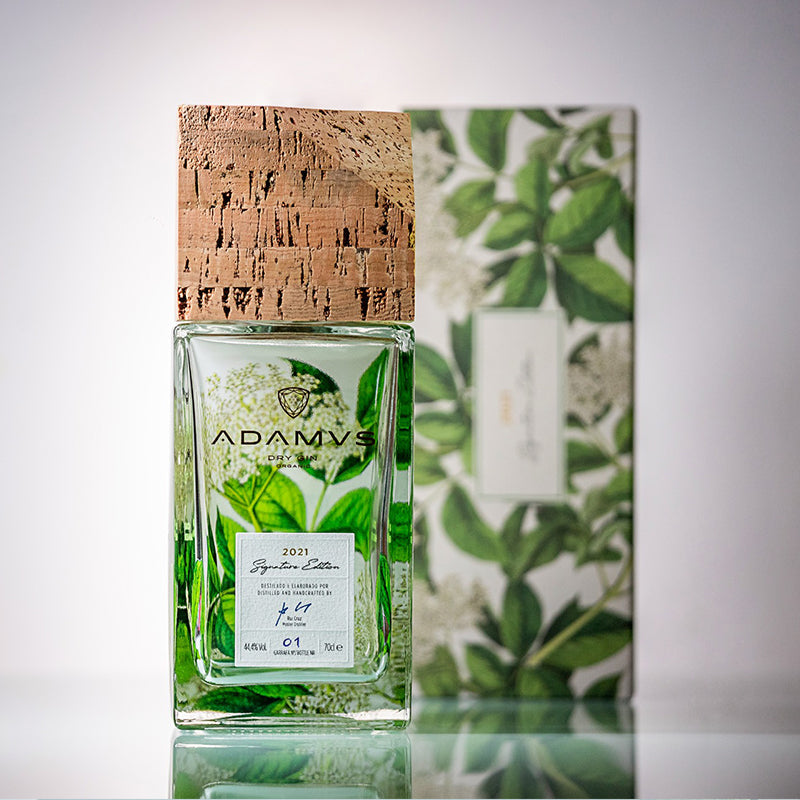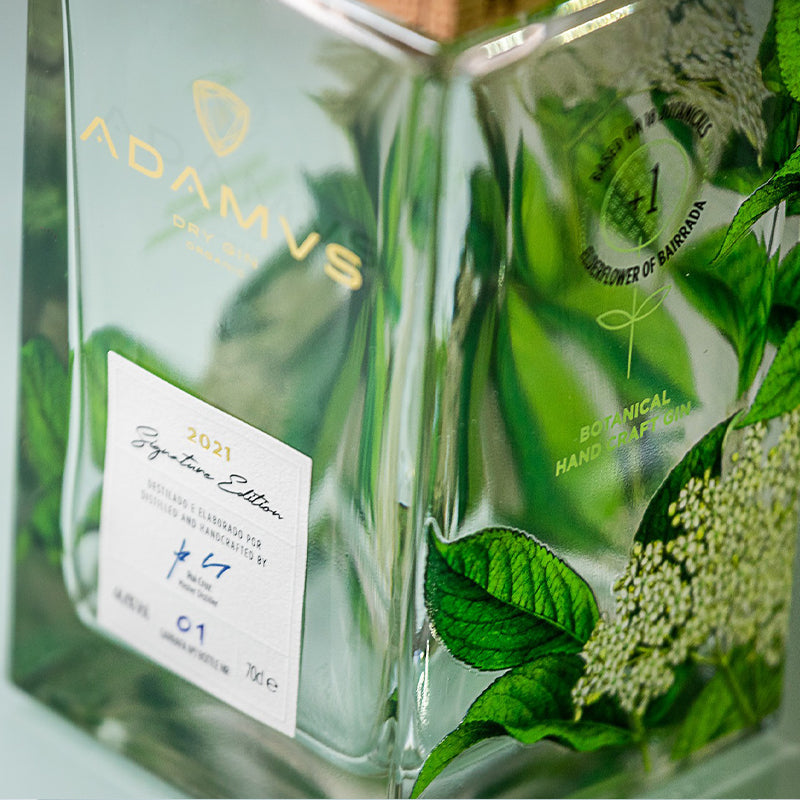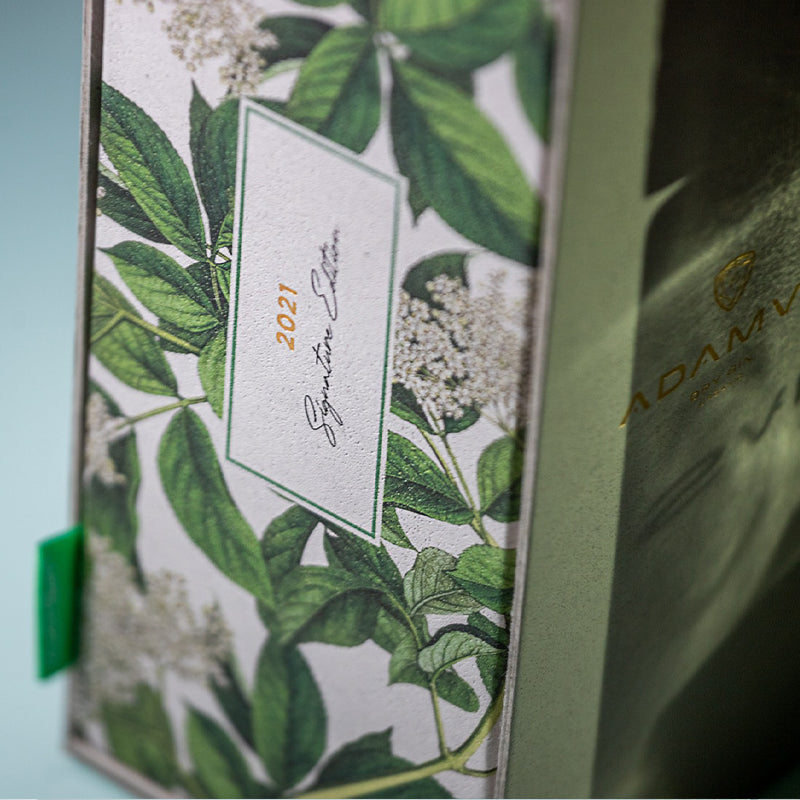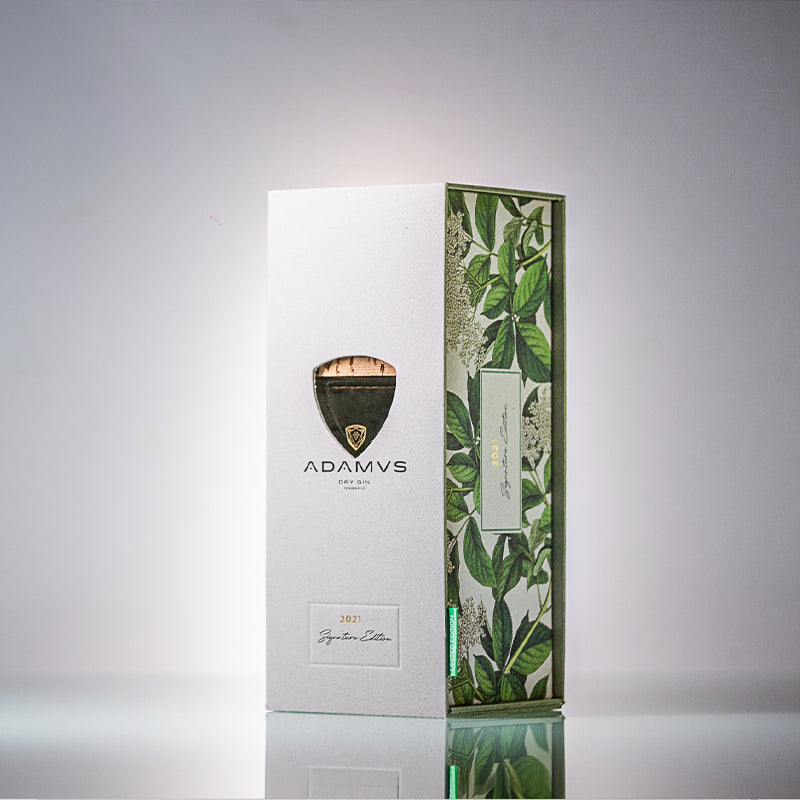 Aconselho a 100%
Já não bastava a excelente qualidade das vossas bebidas, o serviço de entrega foi muito célere e a personalização ficou brutal! Aconselho imenso a comprar convosco!
Customized Adamus Organic Dry Gin Signature Edition 2021 70cl (Cork Stopper)
Fast as promised!
To combine with the fantastic product, they took only 3 day to deliver the personalized bottle.
Great job! Thanks
Adamus Organic Dry Gin Signature Edition 2021 Personalized 70cl